In my ongoing quest to enhance my Minolta collection I recently acquired two nice telephoto lenses.
This is the slow 300mm lens in the Minolta MD line with its maximum aperture of f/5.6. It's a slender and nicely handling lens.
It has a good reputation for its image quality and I tend to agree. I did my usual tests with the Sony A7 and apart from the normal test pictures I also used a 28mm extension tube for getting closer than the 4.5m minimum focussing distance. I even put it on a bellows to get real close, but the results weren't that satisfactory, not surprising when using a lens that far aside from its intended operating range. With the extension tube you can get at about 2.5m, still not spectacular but results are useable if you're not looking for corner-to-corner sharpness.
And here's the last version of the 200mm 1:3.5 line-up in SR-mount. It feels like a big chunk of glass and metal and it oozes mechanical quality. Everything just runs so smoothly.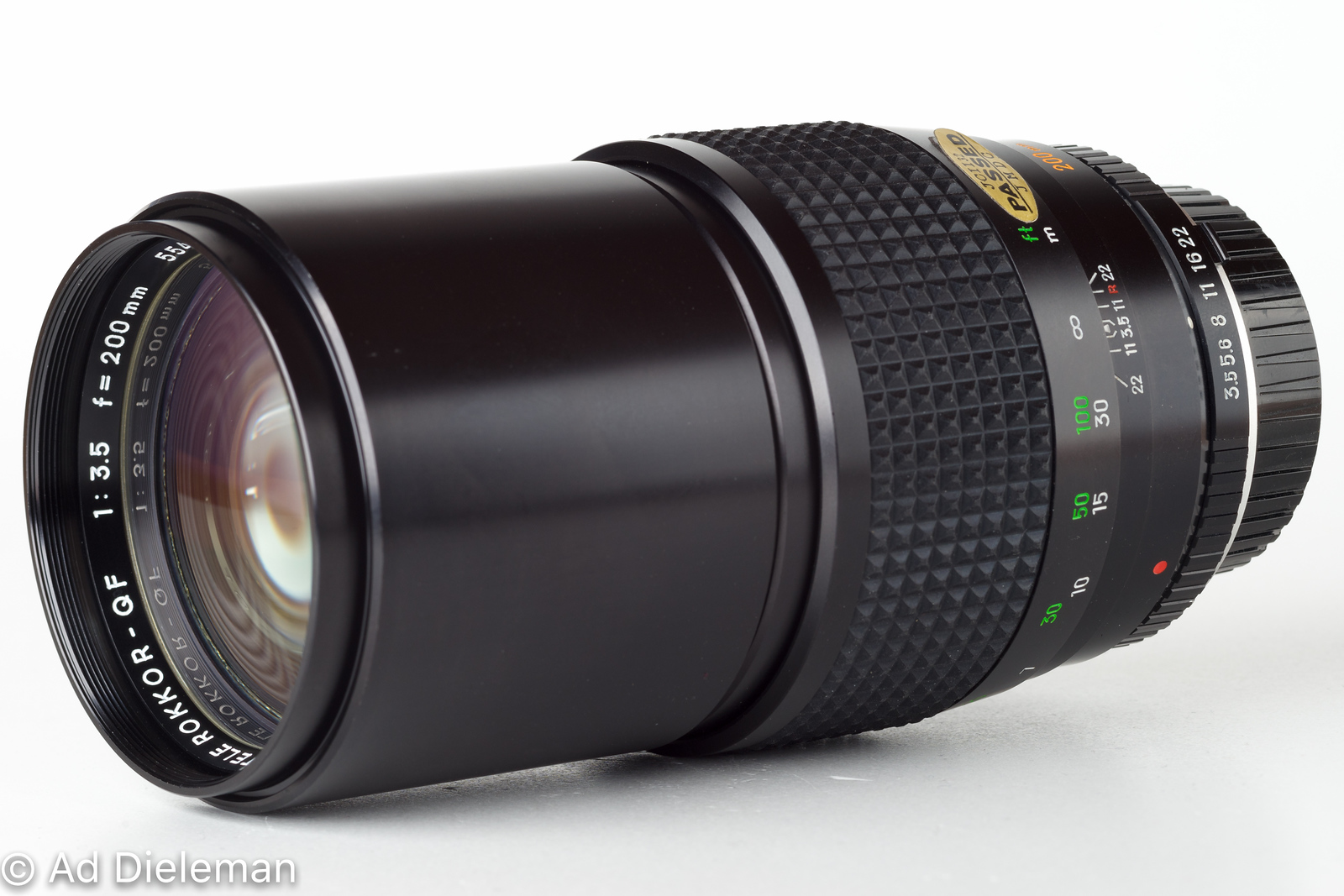 In terms of useability for actual photography tasks it doesn't score highly. It's heavy and big and optically not quite up to the later f/4 models; and if you're prepared to put up with this kind of weight you're better off with a 200mm 1:2.8 which is the best 200mm Minolta MF lens.